Creating Content IS a Competitive Advantage
Share Your Knowledge
It doesn't require tremendous talent or an entire team to create LOTS of valuable content for your prospects and customers. Here's a simple way to create TONS of content from simple, quick, videos you can shoot in minutes.
Start with sharing some value:
That one short video produces:
Quotable
Quotables are short quotes from any bit of content that you can put into graphics or headlines. This is ideal for your site, blog or to drive awareness and traffic from social channels.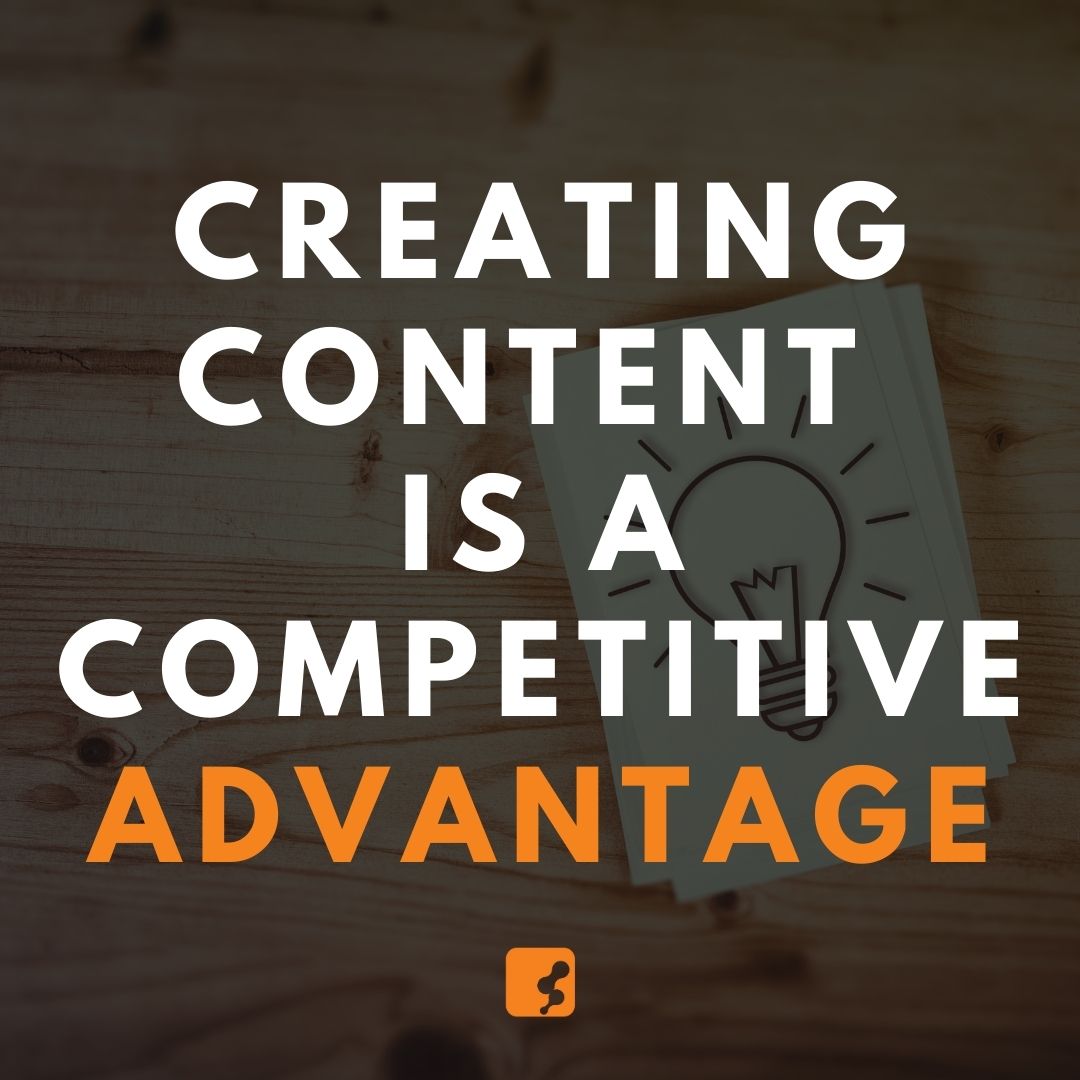 ---
Audio: Podcast or web audio
Once a video is created, it's simple to export the mp3 audio file. If you're producing an ongoing podcast or audio series, these can be great highlight snippets or full commentary. Upload audio to your podcast series or post on site and various social channels.
The Fasted Way to Create a TON of Content
by Steve Gumm | Seaway Printing
---
This Blog Post
This piece of video is all about multiplying your content by creating a simple process. Needless to say, it's become this blog post your reading through right here!
With nearly every piece of short video you shoot, you can create blog and social posts to deliver more valuable, increase your visibility and drive opportunities.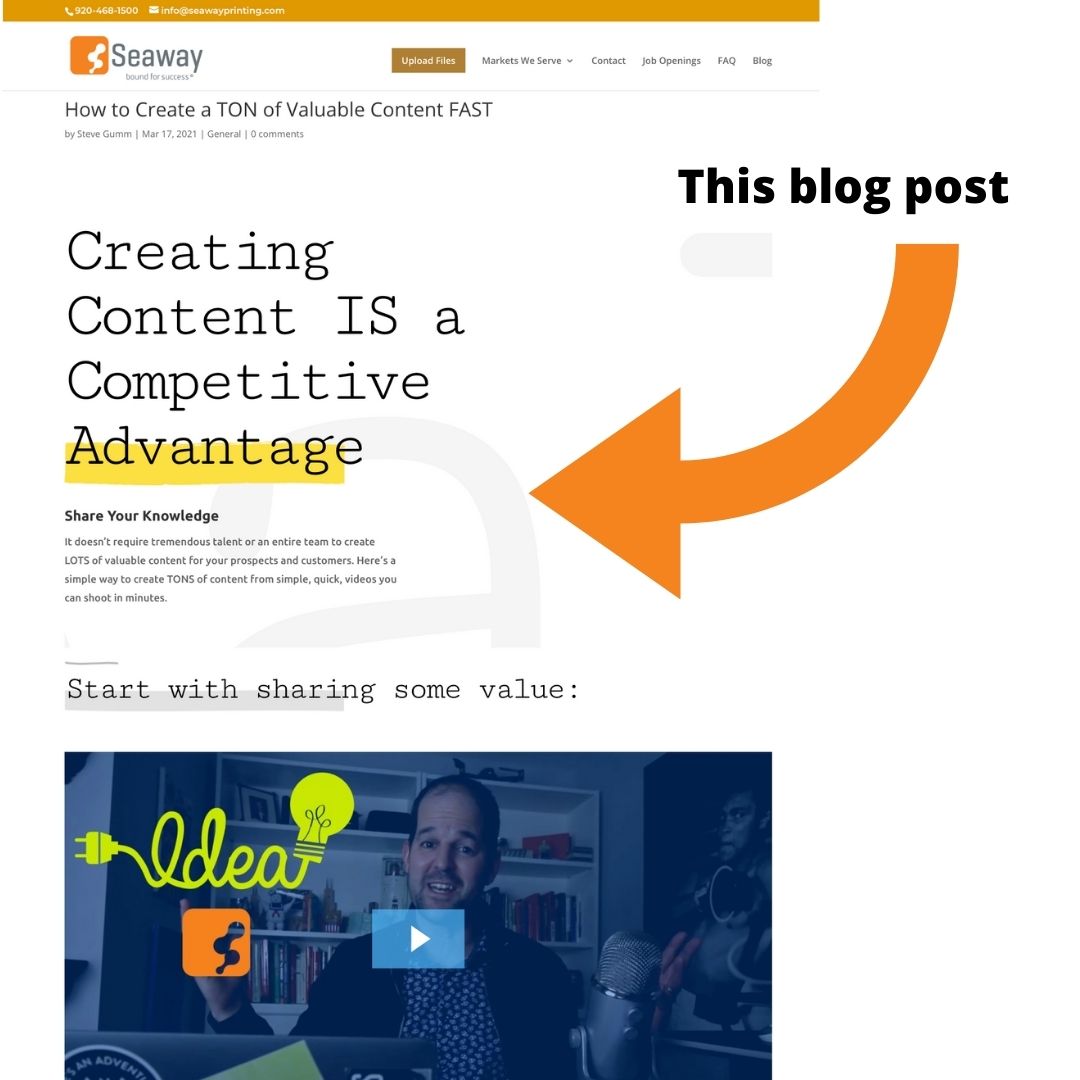 ---
Highlight Clips and Calls to Action
With most videos you create, you'll be able to pull out highlight clips to help you build greater awareness while driving traffic to your main piece of content and/or your call to action.
This additional content gives you even more options for social media posts or shortened blog posts. In a world where attentions are short – often these clips help build curiosity or drive home important messages in bite size chunks.
---
Spreading the word:
Distribution across platforms to reach a broader audience!
As you continue to create valuable content, your toolbox of assets grows, enabling you to more easily share your knowledge and expertise across the web without spending countless hours making it happen.
Over time, you'll have even greater options to put together various resources that consolidate some of your ideas, trainings, case-studies or guides. For example, this quick tutorial on content creation can eventually become a part of a larger e-book sharing the "Top 5 Ways to Start Building Momentum Fast!" that may include other trainings, tips or tricks to help you get from where you are to where you want to be. BUT instead of having to pull it all together from scratch, we just pull from what we've already created.
All things being equal, people do business with people they know, like and trust. While you may have a product or service that can make a positive impact on the markets you serve, never forget that YOU are often your greatest asset. When you position yourself as an expert, share your personality, knowledge and ability to solve challenges – you gain an advantage over the competitors who are reluctant to do so.





Fresh Insights Delivered to Your Inbox Monthly
Every month we deliver some of the most creative and effective ideas, case studies, tutorials & interviews to help take you and your business to the next level. Plus it's FREE!
Connect With Us
Seaway
1609 Western Avenue
Green Bay, WI 54303
info@seawayprinting.com
Toll Free: 800.622.3255
Fax: 920.468.0443
Local: 920.468.1500