Leadership and Innovation : Looking at the Future of Print
by Seaway Printing | Oct 24, 2023 | 0 Comments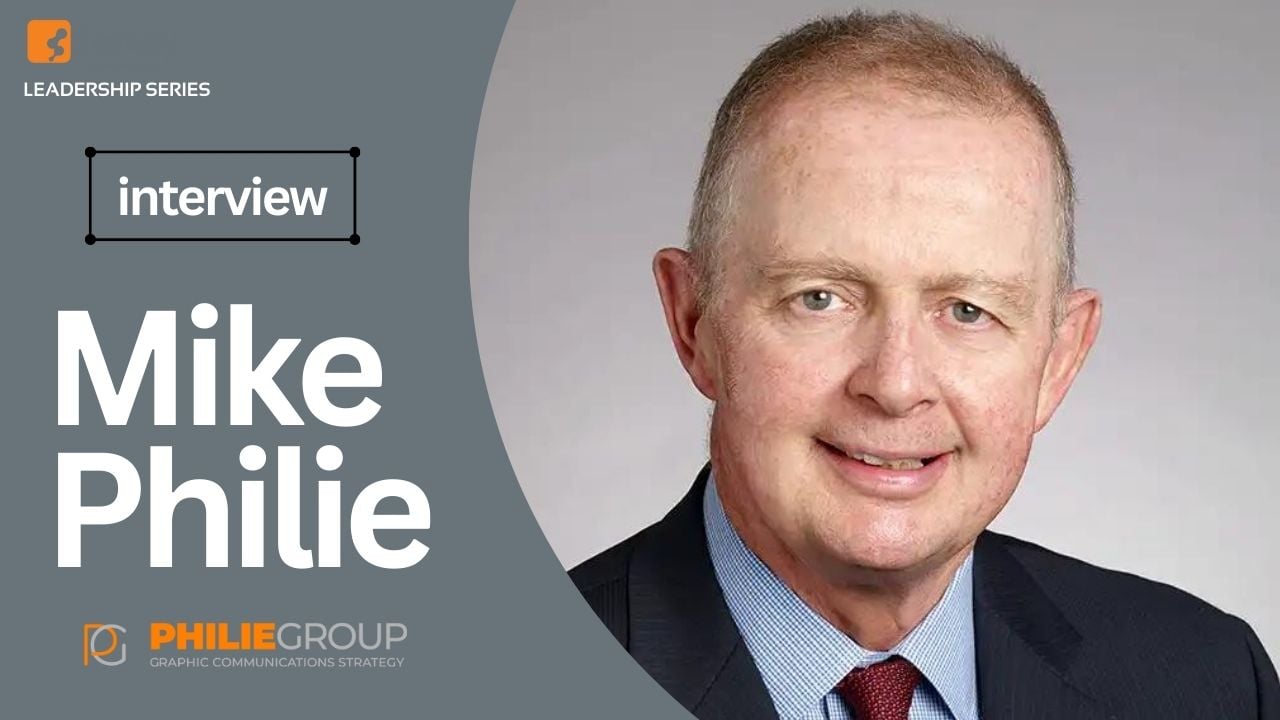 In the rapidly evolving world of print and publishing, staying ahead of industry trends and strategies is vital for success. We're thrilled to share valuable insights from our recent interview with Mike Philie, the founder of Philie Group. With decades of experience helping print and publishing professionals optimize their operations, strengthen leadership, and thrive, Mike has built a reputation as a valued consultant and leader in print.
His extensive experience allows him to provide the insight and objective guidance that business leaders trust. Having been a business leader himself, Mike provides a practical, no-nonsense road map to help businesses succeed. He has been providing advice to CEOs and owners across North America since 2007.
Below you'll find the full Seaway Leadership Interview with Mike Philie along with some of the key points shared.


Embrace Change and Innovation
Mike stresses the importance of embracing change in the print and publishing industry. With technological advancements and shifting consumer preferences, complacency is not an option. Be proactive in seeking innovative solutions to enhance your processes and services.
Digital printing technology, in particular, presents new opportunities. Integrating digital capabilities into your operations can offer on-demand, personalized printing that aligns with modern customer expectations.
Prioritize Customer-Centricity
Mike underscores the significance of adopting a customer-centric approach. Print and publishing professionals must prioritize meeting customer needs and expectations in an ever-evolving landscape.
While the industry encompasses various segments, such as books, publications, commercial printing, direct mail, packaging, labels, signage, and more, the common thread is the use of technology to streamline processes, reduce bottlenecks, and enhance overall efficiency.
Efficiency is key because, as Mike aptly puts it, the longer a job sits in the shop, the greater the chances of complications. Speed and precision matter and technology plays a crucial role in achieving these goals.
Leverage Technology and Expertise
Technology isn't just about the equipment; it's about how you utilize it. Mike points out that anyone can buy the gear, but it's what you do with it that truly matters. Focus on problem-solving, execution, and building effective processes.
Invest in the right people with the right skills. Develop a team that understands technology and can leverage it to provide exceptional service to your customers. This often involves hiring individuals with diverse backgrounds and expertise, even from outside the printing industry.
Differentiate Your Business
In a highly competitive field, differentiation is key. Be a problem-solver for your customers. Understand their needs, minimize their headaches, and provide reliability, scalability, and dependability in your services.
Focus on Effective Sales and Marketing
When it comes to sales and marketing, it's crucial to adapt and find ways to stand out. Mike highlights the importance of understanding how customers use print to drive their businesses. The more you know about your customers and their needs, the better you can tailor your offerings to make a significant impact.
Sales teams should spend a substantial portion of their time proactively seeking new opportunities, not just managing existing accounts. By identifying potential clients' unique needs and offering solutions that solve their problems, you can more easily differentiate yourself in a competitive market.
Recruit the Right People
Recruiting the right talent is essential. Mike emphasizes the importance of building a team of individuals who can execute your vision effectively. Be selective in your hiring process, and ensure that your team members are aligned with your goals and culture.
Leadership and Vision
Great leadership begins with a clear vision. Leaders in the print and publishing industry should have a vision of where they want to go and the ability to articulate it effectively. Inspire your team by bringing them along on your journey, making them feel like valued contributors to a shared goal.
Let's Wrap It Up:
The print and publishing industry is not fading away; it's evolving. By embracing change, prioritizing customer-centricity, leveraging technology and expertise, differentiating your business, and focusing on effective sales and marketing, you can position your company for success in this dynamic industry. Recruiting the right people and demonstrating strong leadership are also critical components of achieving your goals.
The print and publishing industry holds ample opportunities for those who remain curious, adaptable, and forward-thinking. There is a bright future for those willing to innovate and lead in this ever-evolving landscape.
We'd like to thank Mike Philie for sharing his experience, insight, and advice with us on the Leadership Interview Series!
Seaway Printing is committed to excellence in print and helping drive the industry forward. The Leadership Interview Series is another way we share valuable ideas and insights from some of the best in the world of publishing and print. Together, we can navigate the exciting journey ahead in the world of print and publishing.
Connect With Us
Seaway
1609 Western Avenue
Green Bay, WI 54303
info@seawayprinting.com
Toll Free: 800.622.3255
Fax: 920.468.0443
Local: 920.468.1500