Print is Personal
by Seaway Printing | Feb 9, 2023 | General | 0 Comments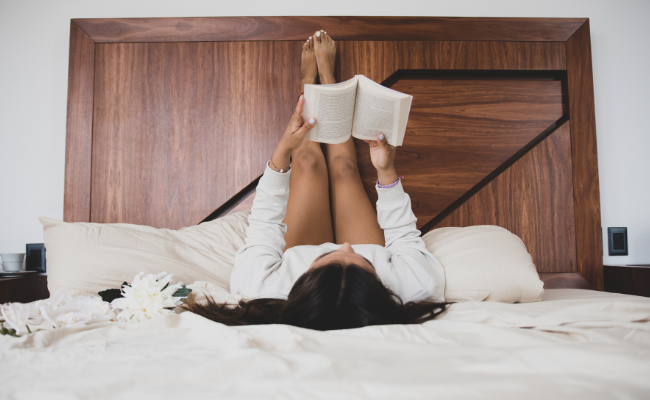 Print offers a uniquely personal experience to readers. There's nothing quite like it.
Sitting down with a warm cup of coffee, your fingers gently turning the pages of your favorite magazine or book. There's a connection that feels authentic; a moment that feels alive in an increasingly pixelated, digital world.
Brands dream of creating powerful moments like these – customers absorbed in the story unfolding on the pages, without the pesky pop-ups or app alerts competing for attention.
Unlike fads that come and go, companies focusing on a bright future understand the value of brand loyalty and how difficult it is to earn. These brands restlessly work to identify ways to build deeper connections with an audience presented with an estimated 6,000 – 10,000 ads every single day.
Smart brands are realizing the personal relationship and deeper brand loyalty print publications help foster.
The competitive advantages of print were highlighted in a recent survey by Two Sides:
Nearly 90% of consumers indicated they understood, retained, or used information better when they read printed paper compared to electronic devices.

Print is personal: 81% found printed media more relaxing to read, and when given a choice, 81% of respondents also preferred to read print on paper.


More than 70% said they were more receptive when reading a newspaper in print, compared to 36% who felt more receptive when consuming the same content from a screen.
Businesses, regardless of size, are always seeking a competitive advantage.
Netflix, Casper, Uniqlo, & GOAT are just a few examples of consumer brands with a massive digital presence that launched print publications in the past few years.
When "Fixer Upper" stars Chip and Joanna Gaines saw the opportunity and launched Magnolia Journal back in 2016, they racked up 910,060 paid subscribers in their first two years with a surprising 29% being millennials!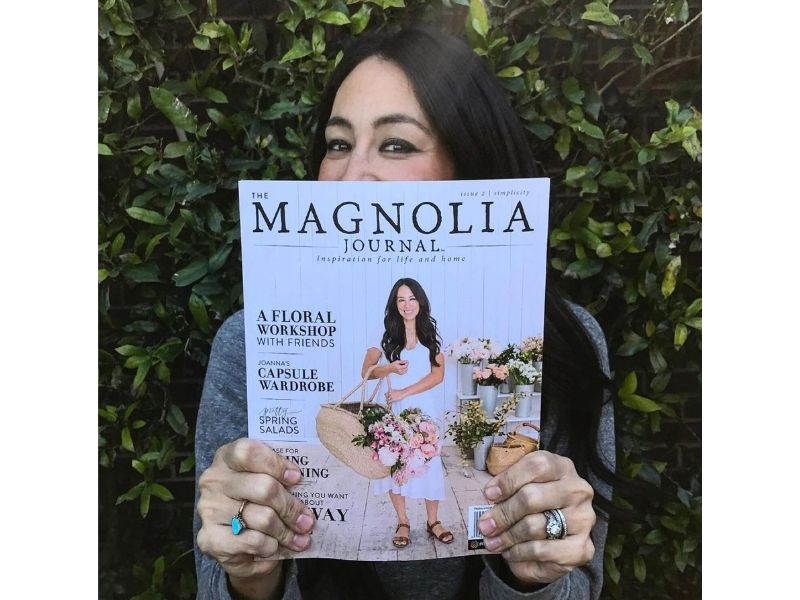 Some other high profile print publications launched in the past couple of years:
Sweet July, a home, food & lifestyle magazine by Golden State Warriors star Stephen Curry's wife Ayesha Curry. This was through publishing giant Meredith. In addition, Meredith released a new financial quarterly aimed at women called Millie.
Celebrity fitness trainer Tracy Anderson began publishing Tracy Anderson Magazine in early 2020, in the middle of the Pandemic. Anderson said the magazine is "the result of her growing need to have a real conversation about health and fitness with her audience".
Reveal

is the new magazine launched by HGTV stars Drew and Jonathan Scott. Fans are eating it up, even at $10 per issue!

The Week Junior, a weekly news magazine aimed at kids, from Dennis Publishing saw subscriptions explode with parents looking for ways to get kids off devices to explore "the whole world in 32 colorful pages packed with everything kids want to know!"
When you enter the Seaway headquarters here in Green Bay, the first thing you see is a banner that reads "The rumors of my death have been greatly exaggerated – print". The message shouldn't surprise you, we are a publications printer founded over 100 years ago after all! But what may surprise you is just how alive print can make a brand feel to consumers.
In a world of digital distractions, print offers brands a moment of undivided attention, a rare opportunity to cultivate a more personal relationship, and build consumer loyalty in a way print has proven to do since Johannes Gutenberg invented the printing press in 1439!
Print offers unique opportunities for you to tell stories, connect with readers, and bridge an ever-widening gap between a pixelated digital world and the real world unfolding around us all.
No, print isn't dead. In fact, you could argue print is more alive than it's ever been.
————-
If you're looking to bring your ideas to life, or communicate with your audience in a more meaningful way, regardless of whether it's a book, magazine, or another perfect bound or saddle-stitched piece, reach out to a team who has been perfecting the craft since 1874 – Seaway Printing.
Connect With Us
Seaway
1609 Western Avenue
Green Bay, WI 54303
info@seawayprinting.com
Toll Free: 800.622.3255
Fax: 920.468.0443
Local: 920.468.1500