3 Tips To Get Your Next Publishing Project Out On Time
by Noah Burk | Oct 1, 2019 | General | 0 Comments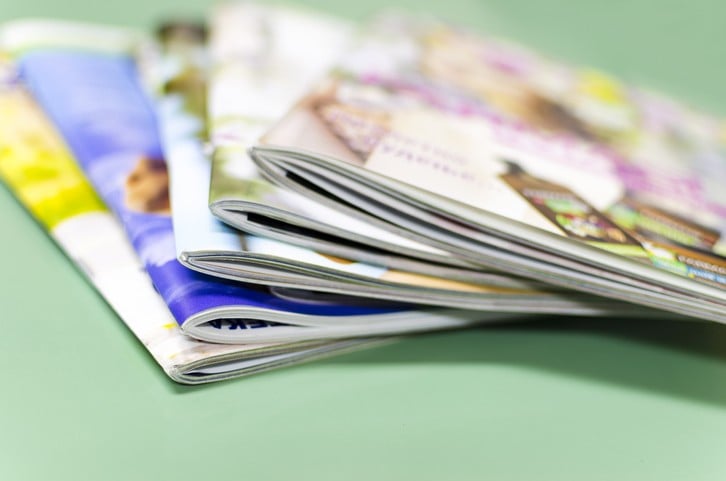 In the world of printing, there is no standard time or budget for every project. For some, you may need to endure a year of planning and processing before a book needs to be complete. For others, you may have just a couple of weeks before a magazine needs to be in your clients' hands.
Wherever your next project lands on this scale, staying within your project limitations can be difficult—especially when it's a unique product or a different type of project than what you're used to. And while it may pose a challenge, it's extremely important to produce projects on time and under budget—it can mean the difference between keeping and losing a client.
Check out our top three tips to help any print project stay on time and under budget, regardless of size or complexity.
Avoid Big Generic Printing Companies
Larger print companies can be tempting, but they have their downsides. For magazine and book publishers, these companies are too busy to give you the proper service and attention you need. While their prices may be affordable, you operate under their schedule and their rules.
Industry focused printing companies that are familiar with your goals and specific needs can give you one-on-one attention and create your final product more quickly and at a lower cost.
Use a Printer with Mailing and Distribution
Once you've got your project printed and ready to go, it's easy to forget the cost of mailing and distribution. If you came in just under budget, this will surely send you over. Working with a printer who not only produces the perfect product but will handle the distribution and get it into the mail stream quickly is an absolute necessity for most companies. You'll be relieved to take your hands off of this tedious task and have the printing, distribution, and mailing happen all for one price—no end-of-project surprises to deal with!
Use a Service You Can Trust
This seems like a no-brainer, but companies that are tempted by low-cost services sometimes end up waiting well over their project timeline for their final product. Like in most industries, you get what you pay for, and some super low-cost deals can be too good to be true.
While staying under budget shouldn't be difficult with an industry-focused printer, you also need to be aware that working with a printer who has a world-class production facility will ensure that your project looks its best, without breaking the bank.
Customer service and responsiveness is important, too—if something were to go wrong or last-minute changes would need to be made, you'd want a printer that would answer the phone on the first ring to get your changes in and lower any possible edit fees.Looking for a publishing-focused printer? Seaway Printing is a world-class printing company of high-end specialty bound products, focused on giving you the best bound products on the market to impress your clients and customers. Contact us today to learn more about our services and sample some of our products.
Connect With Us
Seaway
1609 Western Avenue
Green Bay, WI 54303
info@seawayprinting.com
Toll Free: 800.622.3255
Fax: 920.468.0443
Local: 920.468.1500