Know the Industry: Print Products Breakdown
by Noah Burk | Dec 24, 2019 | General | 0 Comments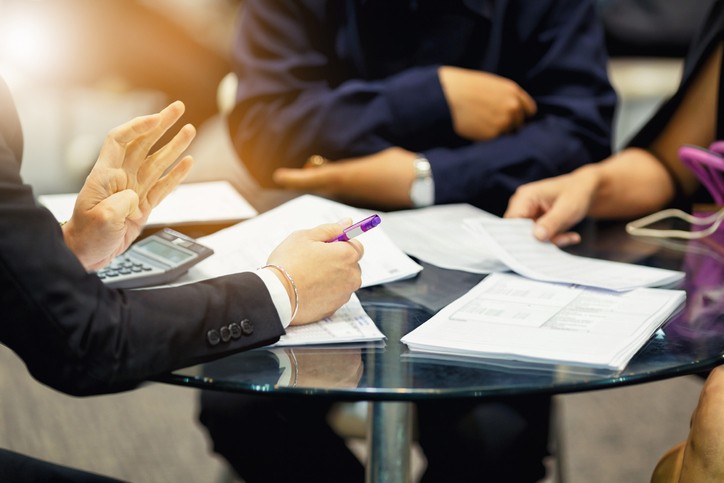 Not all print clients are the same. Depending on their industry and scope of work, they could be looking for very different products. With so many options offered by your trade printer, it can be overwhelming for both you and your client to find the right products. It may even lead to them skimming the list and picking out fewer items than they had hoped for.
This is why it's important to know each industry and what the people in them look for the most. We've put together a list of popular industries and the print products most common to them. Of course, this doesn't mean that there's no flexibility in a printer's offering, but it's a good starting point for making the sales process less overwhelming for your client.
Put these lists in your back pocket for the next time a client needs some print product advice.
Hospitality
The hospitality industry is dedicated to the comfort and satisfaction of their guests, regardless of what type of services they offer. They want their guests to feel informed and knowledgeable about their business and the surrounding areas. Depending on the specific business they run, you may want to speak with the marketing department or manager of the hotel to make a sale. Here are our top products for hospitality:
Brochures (hotel/motel information).
Resource guides (nearby areas, state information, activities, etc.).
Club information guides (for members, prospective members, and guests).
Manufacturing
There are dozens of unique businesses within manufacturing, but they have a similar goal: to produce a great product. They most likely need to create marketing and sales information for their products, and that's where print comes in. You'll most likely will speak with their marketing and sales department to find out what print products they're interested in. Here are the most popular products for manufacturing:
User manuals.
Product catalogs.
Trade show materials.
Annual reports.
Education
Our education system uses print products to help students and families grow and learn the best they can. Educators are going to need a larger variety of print products, especially depending on the grade level being taught.
The education industry is a great opportunity to make bigger (and more!) sales. You're most likely going to be speaking with school district offices or college admissions offices to see what print products they're looking for. Here are our top products for education:
Class schedules
Course catalogs
Workbooks
Seminar handouts
Program guides
Event programs
Children's books
Study guides
Orientation guides
Commencement programs
Calendars
Healthcare
Print media serve an especially important role in healthcare. From equipment labels to brochures for treatment options, post-surgery education, and much more, there are plenty of ways to use print media to inform patients and their families.
The healthcare industry presents another great opportunity for recurring, large sales because many of your products will be needed time and time again. You'll most likely speak with a marketing department representative for different companies that distribute their print products to local hospitals or clinics. You may speak with a representative directly from a facility or institution as well. Here are the top products for healthcare:
Treatment brochures.
Facility brochures.
Marketing materials.
General information brochures (for procedures, medical equipment, diseases, local health issues, etc.).
Real Estate
Ever heard of a one sheet that comes with a property for sale? Well, someone has to print it!
Real estate agents and companies need a variety of print products, depending on their marketing and sales strategies. Because of this, the list of products for real estate companies is slightly smaller and broader than for others.
Real estate print media are a mix between short projects for individual listings and larger projects for agency and general information. You'll need to speak with each real estate office to locate decision-makers for sales. Here are the top products for real estate:
House/apartment listings sheets.
Printed home catalogs and brochures.
For Sale Magazines.
Entertainment, Recreation, and Transportation
These three industries have similar print media needs and often request informational brochures for various events.
Companies in the entertainment industry will need print products for each event they host. Recreation, depending on whether its a commercial or personal business, will vary widely with their needs. Transportation typically needs informational brochures and the occasional short run for unique events or closures.
You'll most likely need to speak with someone at each individual entertainment venue, recreational business, or county program, as well as transportation management, to find the decision-makers for purchases. Here are the top products for entertainment, recreation, and transportation:
User manuals (transportation).
Show programs.
Game instructions.
Craft books.
Looking for more products and industry-specific information? Contact us today to learn more about all the speciality printed and bound print products that Seaway Printing can provide to you so your clients get exactly what they need, when they need it.
Connect With Us
Seaway
1609 Western Avenue
Green Bay, WI 54303
info@seawayprinting.com
Toll Free: 800.622.3255
Fax: 920.468.0443
Local: 920.468.1500